Press, Products
Absolute Bridal Magazine Feature
Check out our selection of spring and summer beauty products – just what every bride-to-be needs in her beauty bag! Shaloah Skincare – Natural Skincare ProductsA range of luxury handmade, natural skincare products formulated using the finest natural plant oils, extracts, herbs and pure essential oils. Products only contain ingredients that are sustainable, ethical […]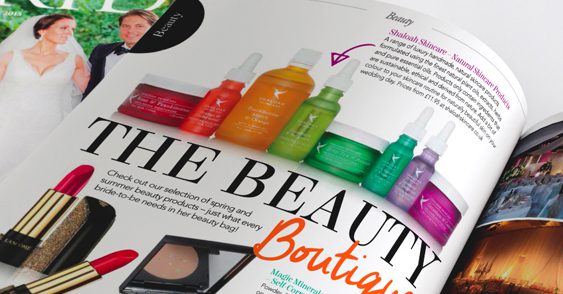 Check out our selection of spring and summer beauty products – just what every bride-to-be needs in her beauty bag!
Shaloah Skincare – Natural Skincare Products
A range of luxury handmade, natural skincare products formulated using the finest natural plant oils, extracts, herbs and pure essential oils. Products only contain ingredients that are sustainable, ethical and derived from nature. Add a bit of colour to your skincare routine for naturally beautiful skin on your wedding day. Prices from £11.95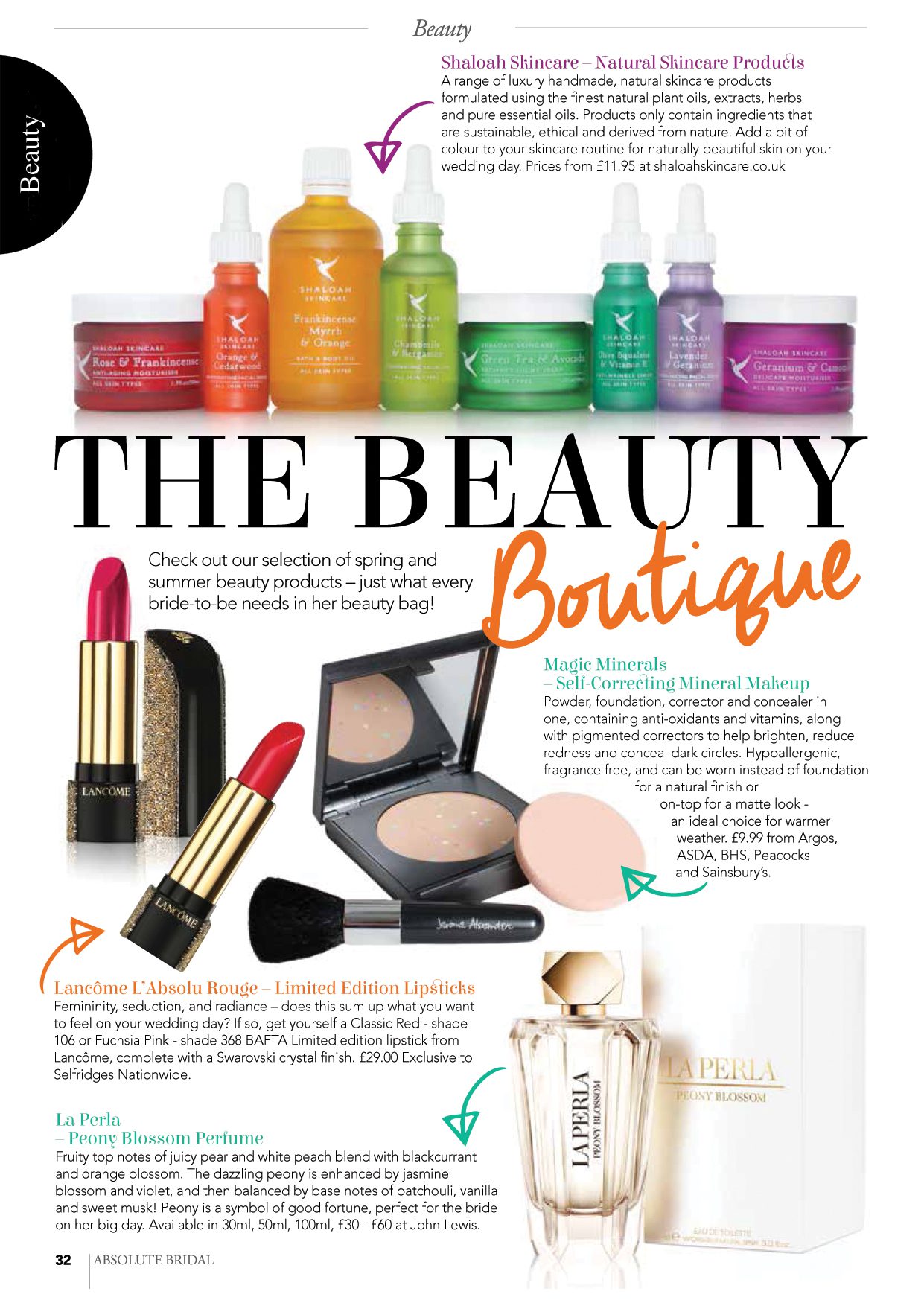 This article was written published in Absolute Bridal Magazine.