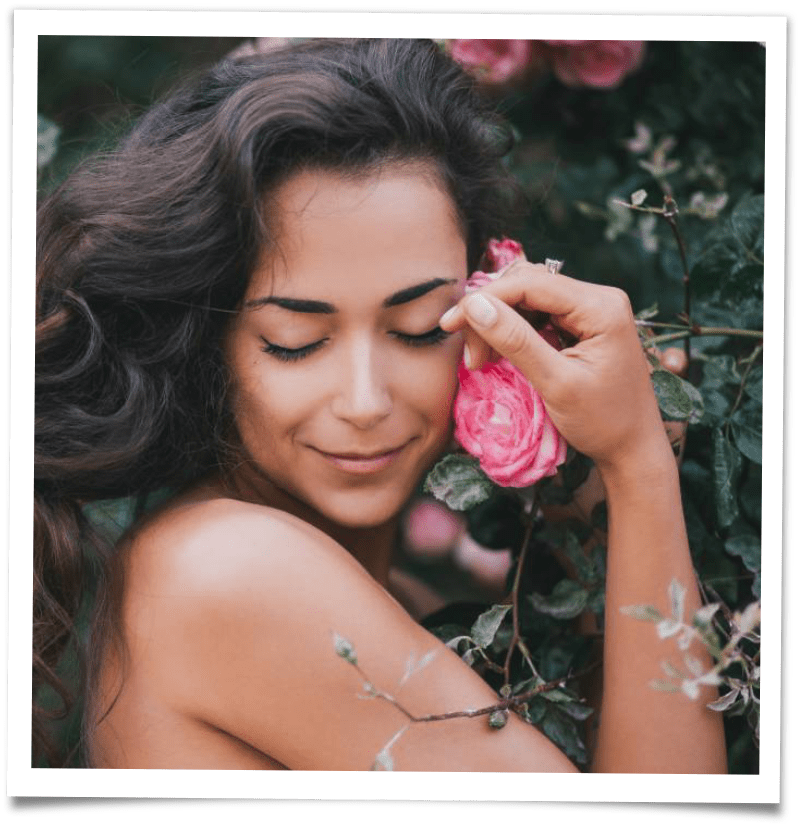 In the beginning
Your skin – a living breathing organ, absorbs as much as 60% of all that is applied on it – entering the bloodstream, doing harm or good. We believe that nature knows best for your skin – and that the Creator of this perfect eco-system has provided all that is needed for it to flourish. So this is a story that starts at the (very) beginning – a story of Creation and how it is nature itself that was purposely created to heal…

"And God said, Behold, I have given you every herb bearing seed, which is upon the face of all the earth, and every tree, in the which is the fruit of a tree yielding seed; ..."
Genesis 1:29


The Garden of Eden was free from GMOs, pollution and chemicals – a pure place with an abundance of plants and flowers to use as both food and medicine. The healing power of these plants is all around, yet it's often far from obvious to those with painful skin conditions. This story describes one mother's journey to learning that you reap what you sow, blend and mix in your very own kitchen!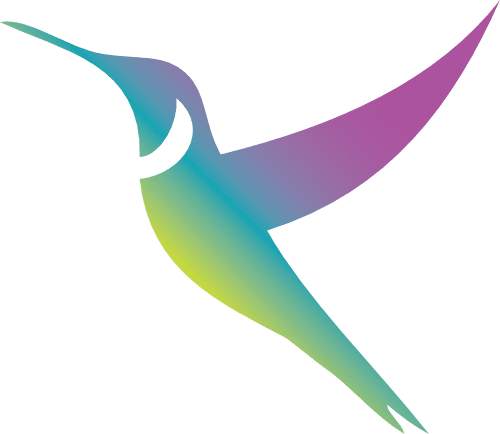 "I feel passionately that we need to return to our roots and get back to nature. The modern world takes away from nature – we are so busy rushing around, the world is polluted and we are so wrapped up in technology that sometimes we fail to take notice of the simple, important things in life. I like to think my products bring people a little closer to nature and give some of the therapeutic and healing benefits that it has to offer."
Founder of Shaloah Skincare
An Exodus for Eczema
Our story begins 9 years ago, with a mother and her 3-month-old son. From the top of his head, to the soles of his feet, cracked, weeping, sore scabs would be scratched to the point of bleeding.
Those months were defined by little sleep, a lot of discomfort and many tried, tested and failed products – it would be one mother's desperation that would mark the beginning of Shaloah Skincare.
After months of trying products and doctor prescribed creams, paraffin and steroids were replaced with plants, herbs and flowers and science was traded for hours of experiments. Armed with optimism, a saucepan and some of nature's simplest ingredients, she began concocting recipes in her kitchen.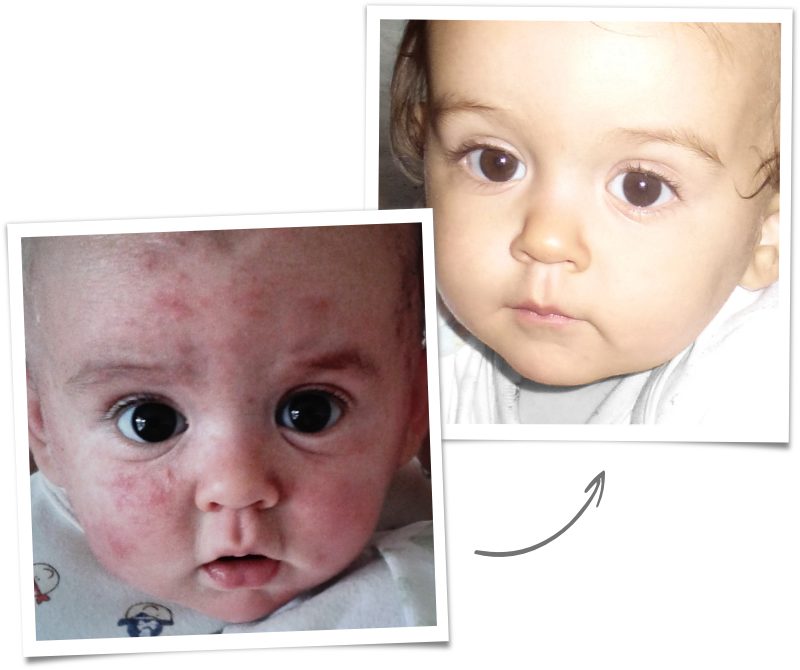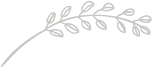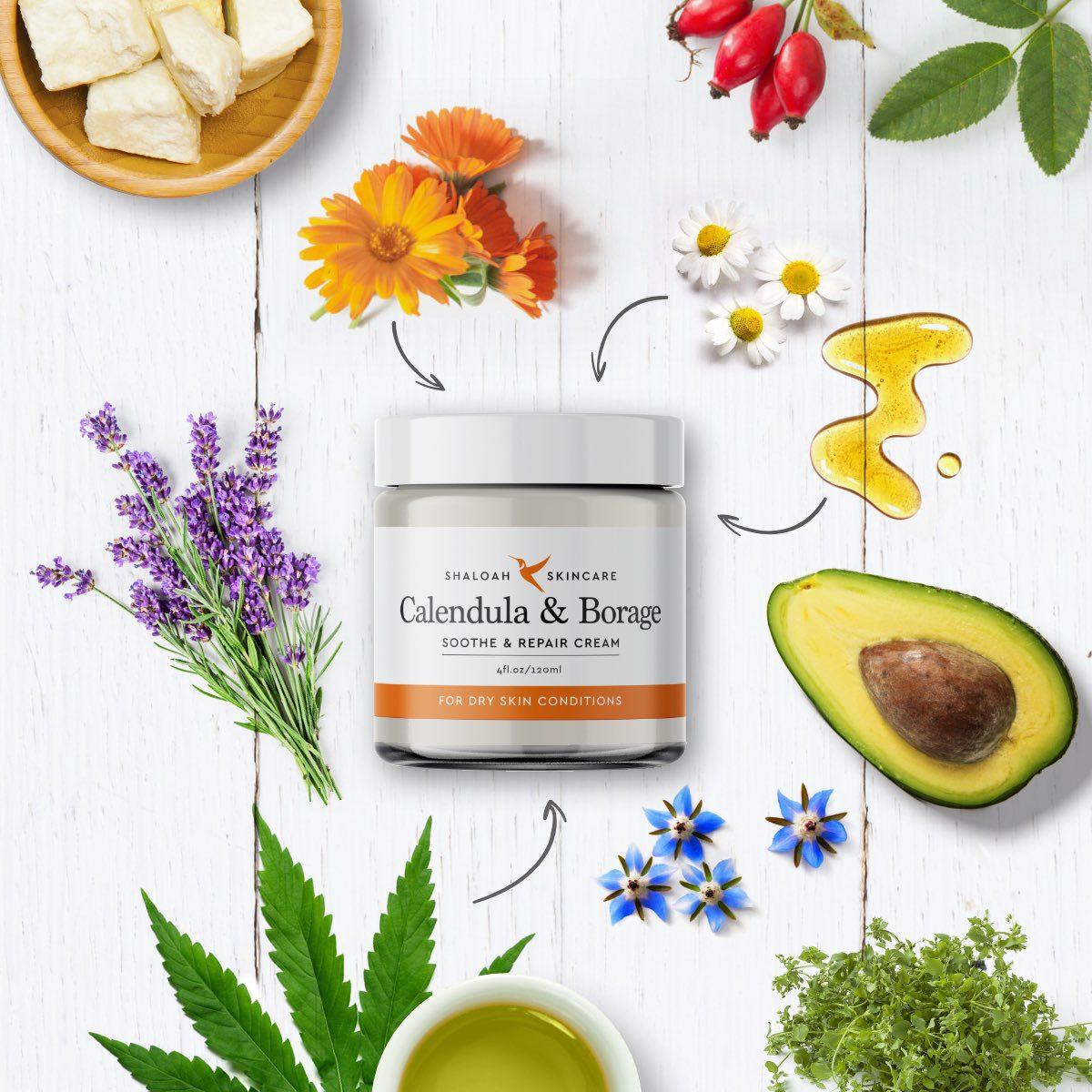 A Testament to Nature
Then, one day, there it was – the creation of a natural eczema cream – an antidote for eczema and the birth of a brand-new skincare range.

Fast-forward 9 years, and our values still hold strong – we wholeheartedly believe in the healing power of plants, and invest time and effort into how we can work harmoniously with nature.
We are environmentally conscious – avoiding any ingredients that harm our world, such as palm oil. And it goes without saying that our products and the ingredients we use, have never been tested on animals.
We believe in simplicity and honesty – so we only formulate with simple natural ingredients, labelling our products clearly.
We are free-from – free from cruelty, dyes, perfumes, artificial ingredients, animal-products and chemicals.
We care about you – from friendly, caring, professional advice to prompt order dispatch – personal customer service is our priority.
But above all else, we are advocates for kind, clean, affordable, natural beauty.
A Revelation
in our customer's own words
"…Within 3 days my eyes were less dry and sore and within 2 weeks my eczema had completely cleared up. I still am careful when dealing with hay and keep my cream handy just in case. I can't rate this product highly enough a miracle in a jar I say made me look human again. I can't thank you enough."
_ _Ally_ _
"I was sceptical at first but it was quick delivery and as soon as I put it on it was like a miracle, I got instant relief and it smelt lovely. I was over the moon, I informed Shaloah of this and received the loveliest response, I have already ordered many more, It has made such a different to my life, thank you so much, I love it and highly recommend it Never stop making it."
_ _Natalie Leonard_ _
"I'd heard a lot about this cream, but seriously I am still amazed at how effective it is. Using it on 16-week-old baby, saw results within a few hours, now on day 3 of use and my little boy is much happier, and his red dry patches fading very fast, some have gone altogether!"
_ _Kerry McCarthy_ _
How about you?
As for you, you may be struggling with dry skin, or attempting to overcome oily skin – you might be battling acne, eczema, psoriasis or rosacea. For you, all of our efforts have gone into blending nature's finest ingredients, each carefully chosen for their nourishing, protecting and healing properties.

So you see, despite our story beginning with a baby and his mother, our story is now less about us, and more about you and all that nature can do for your skin.