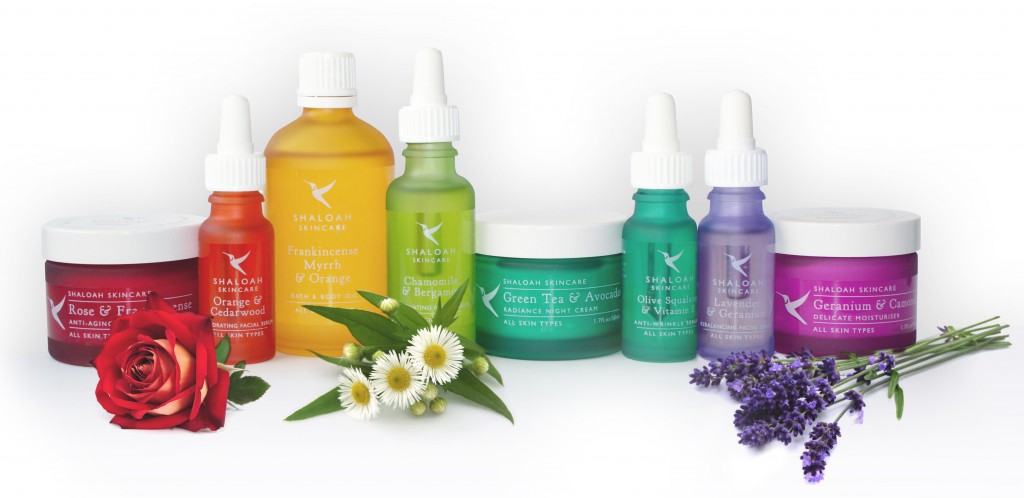 Shaloah Skincare was born from my personal search for a natural eczema cream which was effective and yet gentle enough to use on my new born son who suffered terribly with eczema. Discovering that many products on the market either didn't work, were too expensive or contained harmful chemicals, I decided to create my own. Click here to read my whole story.

As a company, we believe it is important to work in harmony with nature which is why we aim to produce high quality products with effective natural ingredients at a price that is accessible to all whilst being sustainable and ethical.

Our products are all handmade and formulated using 100% nature-derived ingredients with natural plant oils, extracts and pure essential oils. Each of the ingredients serve a key purpose and have been carefully chosen for their moisturising, nourishing, protecting and healing properties.

Our products contain no perfume – any fragrance comes only from the pure natural essential oils. We use no artificial ingredients or chemical preservatives. Our products contain no parabens, paraffin, petroleum, GMO's or sodium lauryl sulphate. We do not test on animals and our products contain no animal ingredients and so are suitable for vegetarians.

All products are packaged in recyclable material to reduce the environmental impact.

To preserve our products we use only preservatives derived from nature which not only preserves the product but it also add skin moisturising properties.